Project Overview
Dr. Sanduk Ruit, an ophthalmologist who has operated on 13,000 patients so far has not only adopted innovative surgical techniques for cataract but has dedicated his life to making sure that these methods reach Nepal's most remote villages. He is the executive director of the nonprofit Tilganga Institute of Ophthalmology in the city of Kathmandu. His mission to restore sight to Nepal's blind comes from his deep-rooted interest in improving healthcare inadequacies that cloud the country.

The international news agency, Flair Media's interest in a short success story of the Nepali "God of sight" was primarily because of him completing 120 thousand cataract surgeries this year. Their inability to travel during the pandemic led them to contact Samson film production, a renowned film production company in Nepal that indulges in documentary line production by attempting to convey stories that matter through the lens of pure observation. Samson film production then contacted Himalayan fixer for a local collaboration due to our experience in managing projects that come through numerous news channels and media houses based in Nepal and elsewhere. This project was elevated because of Samson film production's visual narrative expertise and Himalayan fixer's profile accessibility prowess.
Start Date:
2nd February, 2020
End Date:
2nd February, 2020
Works Carried Out:
Videography
Photography
Research and Planning
Production Design
Footage Management
Team Members:
ASHOK PAHARI - Producer/ Director SHYAM KARKI - DOP/ Cinematographer SHYAM KARKI - Commissioner
Shyam Karki
~ DOP | Filmmaker
Our Collaborative Approach
Prioritizing COVID19 safety guidelines was a must as the filming was supposed to take place at a hospital. Dr. Ruit requested us to get tested prior to filming. He instructed us to get the tests done five days before filming inside the operation theatre. Since lockdown and the pandemic as a whole had not just interrupted but stopped the treatment of eye patients altogether, the hospital was now packed with a large number of patients from all over the country post-lockdown. It was challenging to work through the crowd whilst not losing sight of the safety measures.

The timing was of the essence as Dr. Ruit had to follow a strict routine to be able to operate. Travel time was a major concern as traffic delays happen to be one of the downsides of the city.

Tilganga Institue of Opthalmology:
In the early years, working with The Fred Hollows Foundation (FHF), Australia, TIO played a key role to help refine and adopt a practical, safe, and affordable technique of intraocular lens implant for cataract surgery in developing countries. Another key achievement in the early days was the establishment of the country's first eye bank, in conjunction with Tissue Banks International in Baltimore, USA, and Lions International.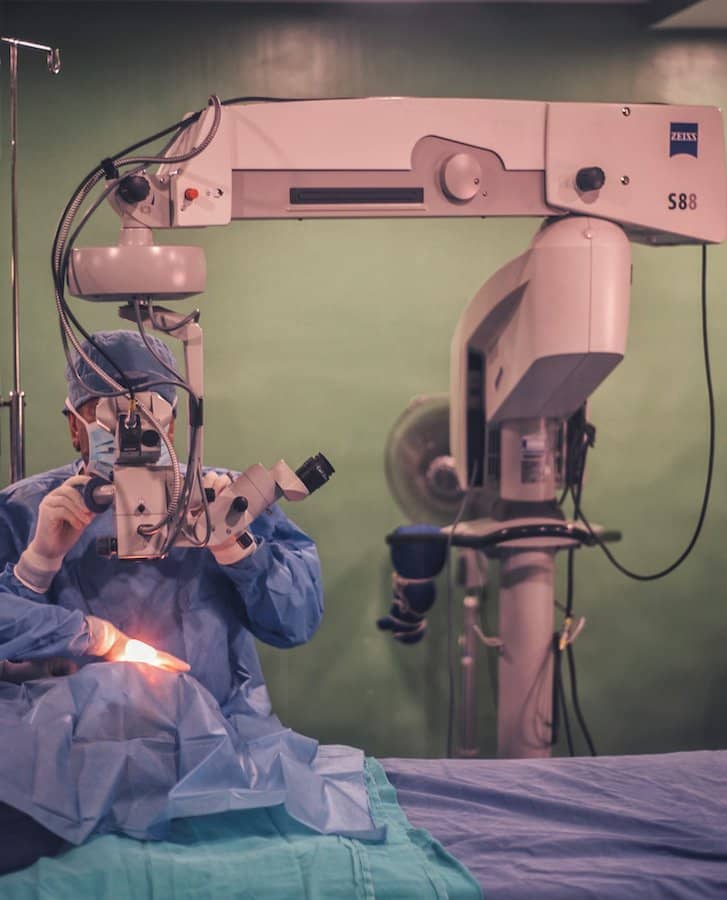 Over All Focused Point
Undivided focus in overall production design, schedules and transportation.
Permit application and local permission fixing.
Profile connection and scheduling locations.
Transport the whole crew to various locations on time and back.
Provide best locations and alternatives for the shoot.
Consider all safety measures for activities concerning the shoot.
Get In Touch For More Information