Project Overview
Every year thousands of climbers come to Nepal to summit the highest mountains in the world. Nepal holds eight out of the top ten highest peaks in the world. More than half a century after the first summit, the effects of human involvement can be seen in the snow capped mountains in the northern side of Nepal. The climbers leave their waste up in the mountains due to which the glaciers have started to melt rapidly and the snow cover has started to decrease. The year 2020 was declared "Tourism Year" but since the pandemic put a halt to all activities, the millions of dollars spent on the promotion front went to waste. The pandemic has affected the overall economy of the nation as tourism is a major revenue generator for the country.

This Travel Show produced episodes about the tourism sector of various different countries including Nepal. Mountains being the major tourist attraction in Nepal, we were hired to produce two stories related to the mountains and its people. First story focuses on the environmental aspect of the tourism sector and tries to point out concerns regarding the climbing and expedition tourism in Nepal. The second story is centered around the perspectives of the people towards the mountains; specifically Everest. Mount Everest is not just the highest peak in the world but is also an inspiration to the local community. The people share concerns regarding the pollution in the region due to the uninformed tourists and talk about raising awareness regarding the rules and regulations set by the Government of Nepal.

BBC: The Travel Show will showcase the message of the locals, climbers and the authorities responsible for mountain conservation and the tourism ministry and its representatives.
Start Date:
2nd February, 2020
End Date:
2nd February, 2020
Works Carried Out:
Videography
Photography
Research and Planning
Production Design
Footage Management
Translation and Transcribe
Filming in Nepal
Team Members:
ASHOK PAHARI - Producer/ Director SHYAM KARKI - DOP/ Cinematographer ULASHA GURUNG - Translation and Transcribe BBC TRAVEL SHOW - Commissioner
Shyam Karki
~ DOP | Filmmaker
Our Collaborative Approach
The major goal of this project was to get in touch with people associated with the mountains in order to capture their perspective on the environmental factors. We got in touch with the President of Nepal Mountaineering Association; Santabir Lama who helped us throughout the process of filming. We discussed the ways in which locals as well as tourists can help conserve our mountains so the future generation can continue the community's legacy sustainably.

Another aspect of the filming was to capture the idea of Everest and what it means to the locals of that region. Also capturing the angle of what the government has proposed for the cancellation of the Tourism Year 2020 due to the Pandemic.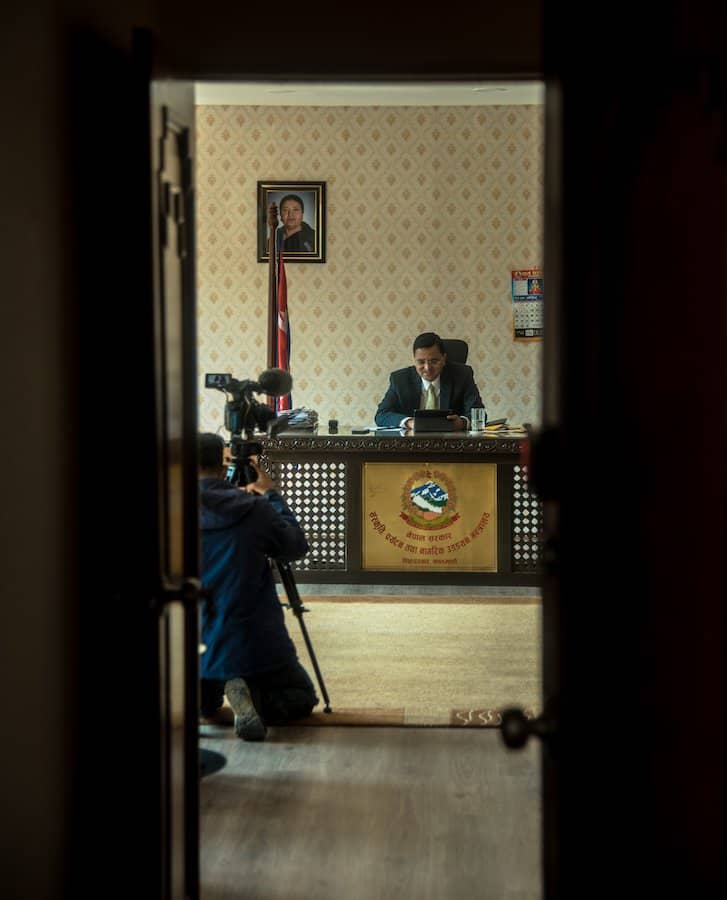 Over All Focused Point
Undivided focus in overall production design, schedules and transportation.
Profile connection and scheduling locations.
Transport the whole crew to various locations on time and back.
Consider all safety measures for activities concerning the shoot.
Get In Touch For More Information