Project Overview
Partir Autrement Famille vii is a Travel documentary show about the two sisters traveling in Nepal. This project was to promote the eco-friendly travel in Nepal. Also connecting it with family and emotions.The overall production trip was challenging but was completed successfully. Every day there was a unique story and a new experience throughout. It covered most of Nepal and its history. We started with Pokhara, Chitwan, Gorkha and Kathmandu throughout. Himalayan Fixer in Nepal has covered almost all parts of the country which has helped him understand the cultural difference and how certain gesture means.

It was not only to translate but also to culturally represent the country to its guests. The experience can be felt in the hearts of the guest and the filmmakers. Timing was also an issue for this short period of production. Plans had been made, but it was the instant decision making skill of the fixer that helps accomplish the goals set for the day. Fixer in Nepal are not only trained with instant decision making skills but also people skills. Understanding the people and convincing them to help for the shoot was another skill our fixer is equipped with.

Himalayan Fixer in Nepal is a one man team, and this project stands as an evidence. Travel along the crew with knowledge in travel shows and how it functions has helped numerous projects to succeed in the past. The updated knowledge in filming permits and Drone laws has helped this project accomplish. Getting beyond the red tape through experience and connection was important in this project.

This production period of 13 days proved to be eye opening and full of excitement. Working with the biggest production company in Nepal had its own challenges and set of rules.
Start Date:
17th Nov, 2019
Works Carried Out:
Transportation
Translation
Research and Planning
Location Scout
Production Design
Custom Clearance
Production Support
Permit Application
Team Members:
REMI ST-GELAIS - Producer DAVID MARESCOT- - Cinematographer/ DOP YANICK LENGRAD - Director MARIANNE ST-GELIAS - Host MARJORIE ST-GELIAS - Host FILM CREW NEPAL PVT. LTD - Commissioner
"It was an amazing experience and we got to have a grand tour of Nepal."
"We were in good hands, from A to Z."
MARIANNE ST-GELIAS & YANICK LENGRAD
~ Ocean Television
Our Approach
The number one goal was to make each day of production go as planned. The priority was given to the less day time we had and how we made content out of it. Winter on its way and the challenges of morning fog and less daylight was some of the risk that was kept in mind especially when filming in Nepal. We had to focus on timed travel and on location set up. We took less time setting up and each time we reached our location, the profile and the story were waiting for us. Of course we had to plan each day in advance. Fixer in Nepal is well informed about the local time-table and travel distance. If something was out of reach, there had to be options.

There are examples where the fixer had to have deep information on the national law regarding the National Parks. As it is prohibited to film inside the national park, Himalayan Fixer knows where to see the animals without restrictions. We had to had the perfect timing to reach all the water holes and grazing areas near the national parks where animals come often outside the boundaries in a daily manner to drink and find fresh grass to feed upon.

Filming in Nepal is easy if you know the right person to get in touch with. Himalayan Fixer in Nepal has a history of getting the right person at the right location. Having access to local fixers around the country, Himalayan Fixer manages to handle any necessary challenges thrown to him. This can be seen in this project. Getting access to travel routes and traffic status through having contact to local fixers and drivers around the country helped the crew pass numerous traffic obstacles with ease.

Custom clearance is another thing Himalayan Fixer in Nepal is expert in. In this project, the challenge was to get the custom clearance with crews traveling in a different time. It was a challenge accepted. With the swift knowledge on what to do and how to access the right person made the custom clearance a piece of cake for the fixer. The crew seemed to be satisfied with the quick solution and thinking of a fixer in Nepal.

Overall, the project was filled with excitement and required top level decision making and luck played its part too.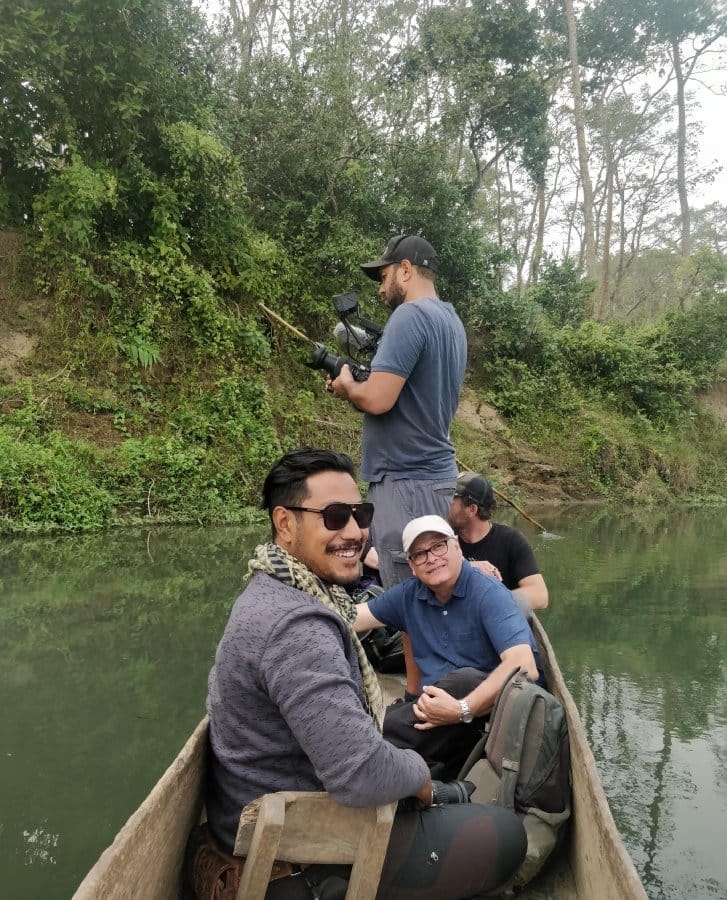 Over All Focused Point
Undivided focus in overall production design, schedules and transportation.
Permit application and local permission fixing.
Provide swiftest custom clearance dealing with all bureaucratic procedures.
Profile connection and scheduling locations.
Transport the whole crew to various locations on time and back.
Provide best locations and alternatives for the shoot.
Consider all safety measures for activities concerning the shoot.
Provide Equipment Back up with 24/7 on location delivery.
Get In Touch For More Information