Project Overview
European Microfinance award 2020 is a yearly award hosted to reward organizations belonging to the financial sector that provide efficient and effective savings programs to low-income and marginalized populations. This year, Nepal made it to the top 3. The Luxembourg-based media company got in touch with the Himalayan fixer in order to film the final video for the competition. Since we had the necessary crew and equipment to convey the right kind of story, we took up the project despite the hurdles that came our way. The video story put out by us won the European Microfinance award 2020 with Muktinath Bikas Bank securing a grant of 100,000 euros that they will now use to digitalize banking and making it more accessible to low-income communities all over Nepal.

From working for Al Jazeera Arabic to CNN, Shyam Karki is the most sought-after DOP in Nepal. His observational style of filmmaking continues to capture and enrich the essence of real stories.

Ganesh Rogers, a young photojournalist, and videographer continue to strive to learn more about documentary filmmaking and is one of the best in the field of stills.

Aditya, Chand, a professional photographer and videographer who also happens to be one of the best drone operators in Nepal and is equipped to shoot at high altitudes.

Ulasha Gurung, a female filmmaker came along to provide her expertise in storytelling and conveying the intended message through translation and transcription.

"The very essence of filming lies within the verses. My work as a fixer is not to control scenarios rather facilitate them almost like a bridge, if you may."  - Ashok Pahari

The crew managed to complete the given task with each one performing within their own field of expertise in coordinated collaboration from traveling to a completely new place to capturing stories that matter.
Start Date:
16th October, 2020
End Date:
19th October, 2020
Works Carried Out:
Videography
Photography
Research and Planning
Translation and Transcribe
Production Design
Footage Management
Team Members:
ASHOK PAHARI - Producer/ Director SHYAM KARKI - DOP/ Cinematographer ULASHA GURUNG- - DIT / Translation and Transcribe AADITYA CHAND - Photographer / Drone Operator GANESH BHANDARI - Photographer YANN FIGUET - Production Director FREELENS TELEVISION - Commissioner
Shyam Karki
~ DOP | Filmmaker
Our Approach
The goal of this project was to make a short video regarding microfinance in Nepal for the European MicroFinance Award 2020. Due to the COVID crisis, the initial makers of the video who happen to be Freelens TV, a Luxembourg based media and broadcasting company were unable to travel to Nepal. Hence, they reached out to me and I got a team ready in no time. It was decided then that we would provide them with the video clips which they would later weave and edit into a short 2-minute film for the competition.

All the major decisions regarding pre-production and production were made via constant email exchanges between Yann Figuet, the production director of Freelens TV, and me. This project is a stark example of how a fixer's responsibility is not just limited to the field but extends beyond. It entails creating access to stories and pitching them to audiences who aren't necessarily aware. It entails a lot of listening but also being quick to provide suggestions and solutions in order to bridge any and all forms of communication gap. 

As we geared up to go film in a remote village in Pokhara, running things efficiently, effectively all the while following COVID 19 safety measures was my utmost priority. The division of labor within the team I had put together was done keeping each one's strengths in mind and the time restrictions. I appointed 2 photographers, 1 DOP, and an on the field translator/writer. I would email the happenings of the day every evening after our shoot to Yann, the production director in order to catch him up and also, leave no room for complaints.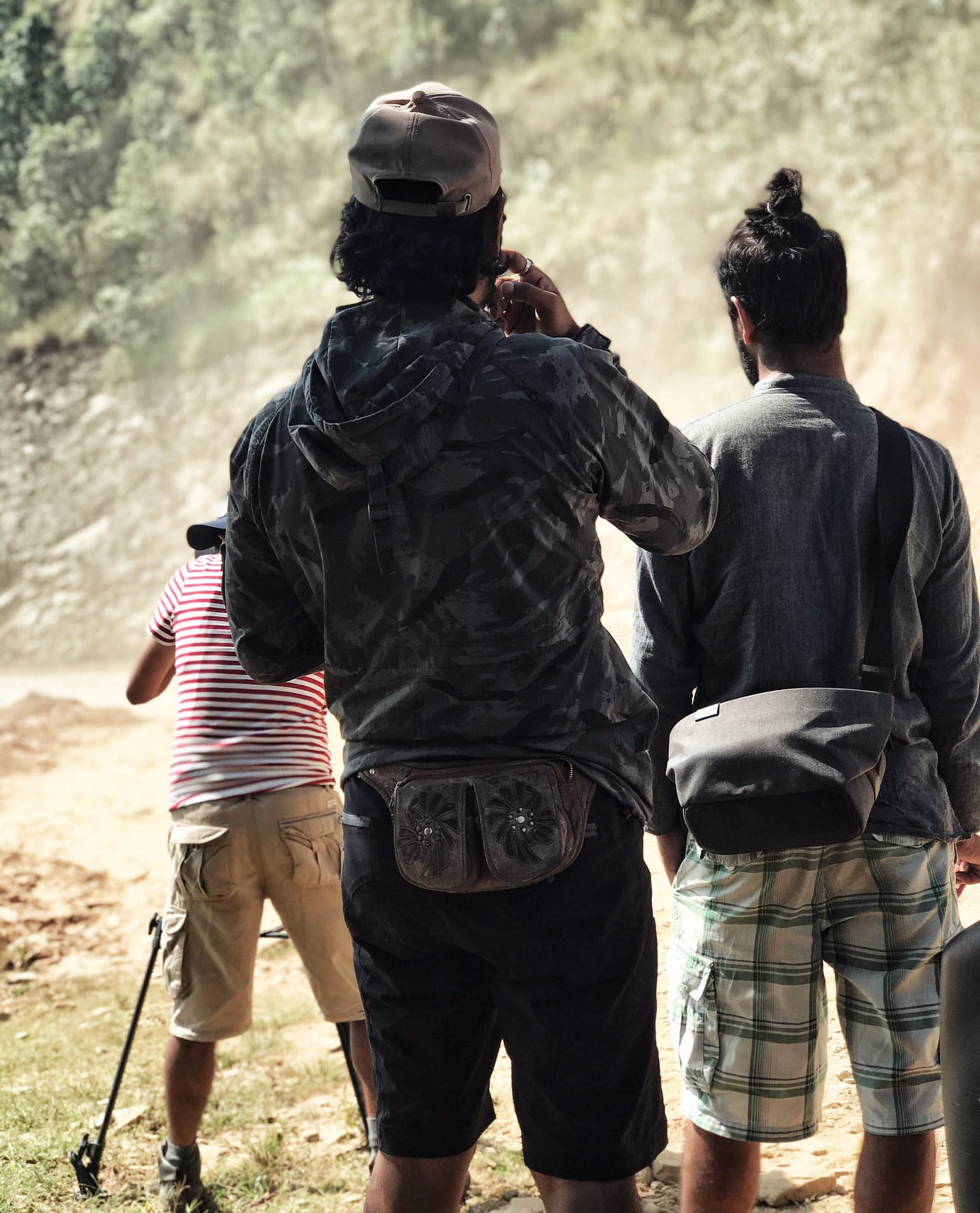 Over All Focused Point
Undivided focus in overall production design, schedules and transportation.
Permit application and local permission fixing.
Profile connection and scheduling locations.
Transport the whole crew to various locations on time and back.
Provide best locations and alternatives for the shoot.
Consider all safety measures for activities concerning the shoot.
Get In Touch For More Information