Project Overview
The phone rang at 5 AM in the morning. I had slept a little that night. The person on the other side of the phone asked me to prepare for a journey to Pokhara. He told me to get started right away. The Sugar Rush Production were here to film a TV series.

I was briefed on the project. I had to meet the MBC TV crew at the Airport and assist them with the Custom Clearance and overall production design to production for the travel show "Wain Al Hein". The Ghalel village is 17 kilometers from Pokhara and takes about 2 hours of driving to reach the village. Bal-Bahadur Gurung is the Mayor of the village who welcomed us and took us to different parts of the village and introduced us to the villagers. We filmed the whole experience of cooking, grazing goats, crafting baskets, etc.
Start Date:
25th March, 2019
End Date:
3rd April, 2019
Works Carried Out:
Transportation
Translation
Location Scout
Production Support
Production Design
Custom Clearance
Team Members:
MOHMMAD SAAD - Producer GABY JUNIOR - Line Producer TARAK - Director JAD AMSAR - Sound Engineer SARA OMAR - Host NIHAL FELEMBAN - Host BISHNU KALPIT - Drone Operator SUGAR RUSH PRODUCTIONS - Production House K.T.M. FILMS - Commissioner
"Easiest Custom Clearance yet."
"Dedicated and focused."
"Generosity and good faith."
SARA OMAR
NBC Sports Network - Host
Our Approach
Mohmad wanted us to be clear on the instructions provided. The three hosts traveling should be the primary concern. The schedule was pretty much clear. He wanted us to get to the location on time with precise planning. While filming with a crew from the middle east, it was clear that the production will not be a child's play.
It was also clear that instant decisions were to be made. Filming in Nepal can be very threatening to filmmakers coming from outside. Handling local authorities and people can be a real tough job. We had to be focused and use all the knowledge and experience we had.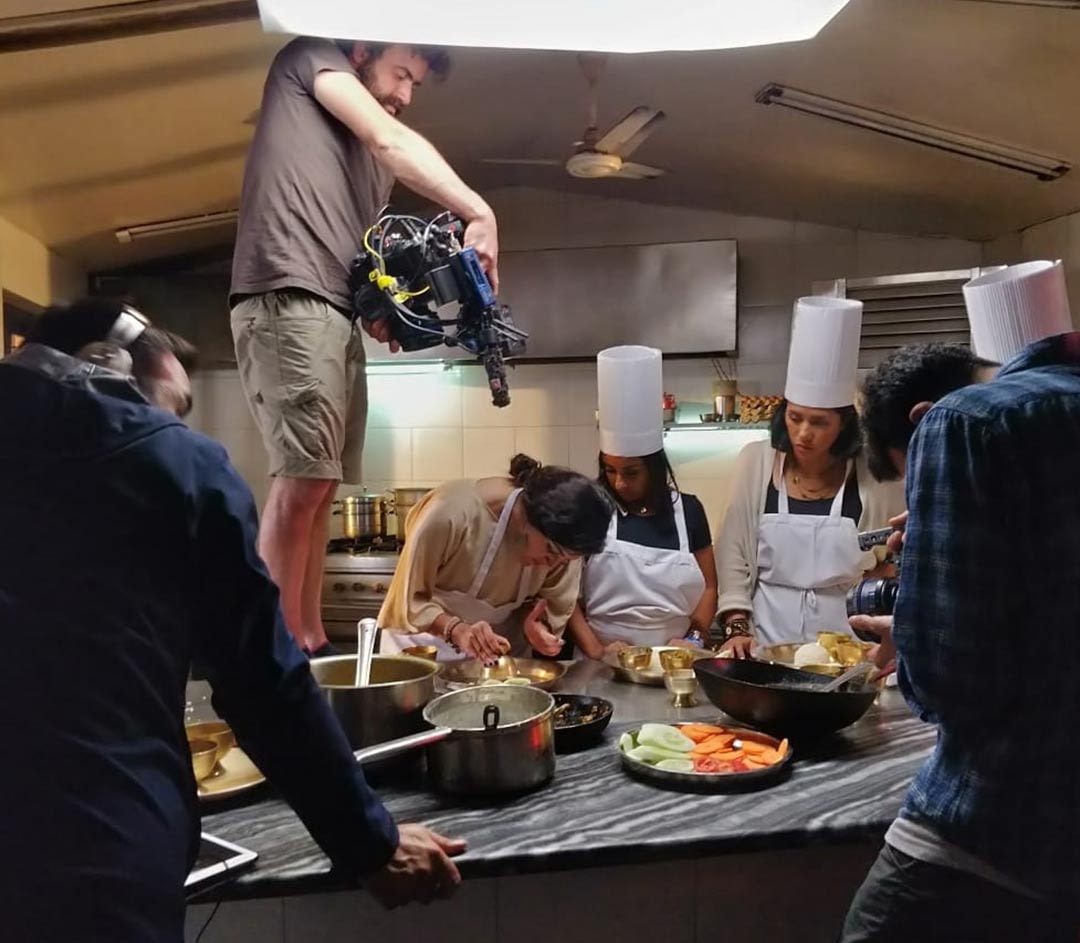 Over All Focused Point
Undivided focus in overall production design, schedules and transportation.
Provide swiftest custom clearance dealing with all bureaucratic procedures.
Transport the whole crew to Pokhara on time and back to Kathmandu.
Consider all safety measures for activities concerning the shoot.
Provide best locations and alternatives for the shoot.
Provide Equipment Back up with 24/7 on location delivery.
Inquire About Your Plans And Get In Touch For More Information